Flooring System Gives Lift to Wisma Geylang Serai Dance Studios
Filed under: Blog
Comments: Comments Off on Flooring System Gives Lift to Wisma Geylang Serai Dance Studios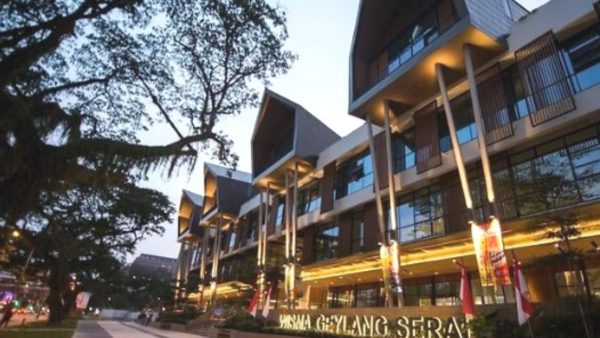 Photo Source: People's Association
Flooring designed to support dancers' movements takes centre stage.
The pointed double-pitched rooftops and striking elevated profile of Wisma Geylang Serai stand out yet harmoniously meld with its buzzy surrounding neighbourhood. This should be no surprise considering that its design draws inspiration from traditional Malay kampong houses that used to characterise the locale, and which still see their heritage etched into the area today.
Adjoining the historical Geylang Serai Market, Wisma Geylang Serai may have its design steeped in heritage, but is itself a recent addition to the area. Opened in 2018, the community and cultural centre holds services, modern amenities and top-of-the-line facilities that are available for the public's use.
One such example is the dance studios located at the second storey of Wisma Geylang Serai.
When the dance studios were being planned for, the objective was for them to be able to support numerous styles of dance, ranging from cultural and classical dances, such as ballet, to more contemporary forms like K-Pop.
They were also to be suitable for all kinds of users, from beginners to experienced dancers, as the studios would be used for classes of varying levels.
In order to meet these requirements, we installed a pneumatic airoflor flooring system. Such systems include everything needed for the floor to be installed and function to its intended effect. In this case, the flooring system comprises multiple layers, which include rubber padding, thick foam, and several layers of plywood. Oak planks make up the topmost layer.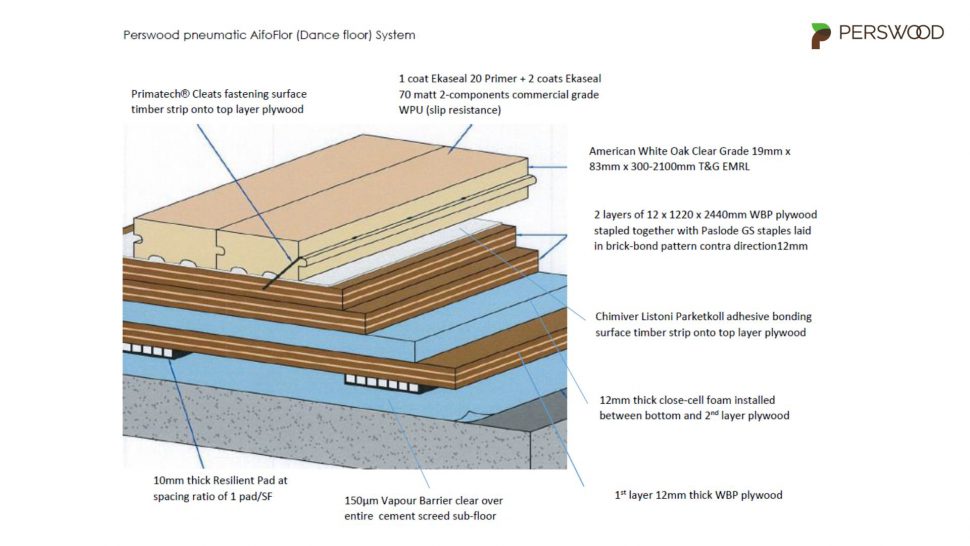 This is the most sophisticated version of this type of flooring system, which is usually recommended for sports and dance venues. The floor is designed to provide cushioning for movement – reducing impact and minimising injuries – allowing dancers to spin, leap and land safely. The thick flooring also keeps sound transmission to a minimum.
The American White Oak that tops off the flooring layers has a beautiful pale natural colour, which lends itself to marking and blocking during dance routines. The wood's hardiness and anti-slip finishing further bolsters it as a dream to dance on. The high quality oak was prepared in the USA; not only was it selected for its fine grain, it was also processed to be long-lasting and to fit together seamlessly for the dance studio floor.
Find out more about Perswood's flooring systems, each designed with a particular need in mind, to see which is most suited for your project.